Vote Agora:
(Ainda sem classificações)
Loading...
Rise of the Zombies 2
SOBRE O JOGO
Jogos 3D Jogos de Açao e Aventura Jogos de Agilidade Jogos de FPS Jogos de Tiro Jogos de Zumbis Jogos em WebGL Luiz Felipe Souto 16 abr , 2017 0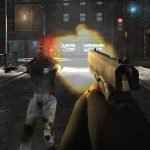 Jogue
Rise of the Zombies 2
. Use armas potentes para se defender destes zumbis malditos! Explore a cidade em ruínas em busca de novas armas e munições. Sobreviva neste local, mirando e atirando nos monstros.
Jogos Relacionados