Vote Agora:
(Ainda sem classificações)
Loading...
Loading ...
Jogo carregado, clique aqui para iniciar o jogo!
The Loud House: Surprsie Party
SOBRE O JOGO
Jogos da Nickelodeon Jogos de Açao e Aventura Jogos de Agilidade Jogos de Desenhos Jogos de Habilidade Jogos do The Loud House Jogos Famosos Luiz Felipe Souto 24 mar , 2020 0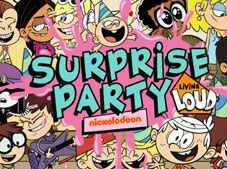 O jogo é uma aventura interativa de apontar e clicar, e falamos mais sobre como interagir com o jogo agora e aqui, por isso, preste muita atenção! Mova-se usando as setas do teclado e, para interagir, use o mouse ou a barra de espaço. Ao redor dos itens e personagens que você vê círculos, clique neles para interagir.
Jogos Relacionados