Vote Agora:
(Ainda sem classificações)
Loading...
Loading ...
Jogo carregado, clique aqui para iniciar o jogo!
Teen Titans Go! TV to the Rescue
SOBRE O JOGO
Jogos de Açao e Aventura Jogos de Agilidade Jogos de Desenhos Jogos de Habilidade Jogos do Cartoon Network Jogos Famosos Luiz Felipe Souto 08 Maio , 2020 0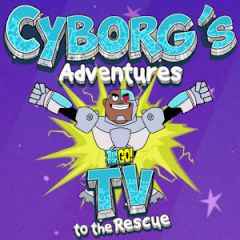 Os Jovens Titãs Go! TV to the Rescue lembra um problema que todas as pessoas têm. Quando o controle remoto é perdido, as pessoas começam a ficar nervosas e em pânico. Como um dos Jovens Titãs, você precisa aceitar esta missão e encontrar onde quer que esteja. Use as setas para voar e desviar das armadilhas para alcançar o controle remoto e pousar na plataforma.
Jogos Relacionados