Jogando: King of Fighters 2015 v.2.0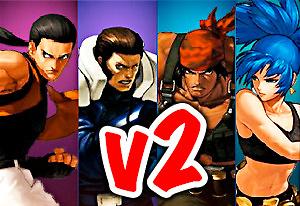 Descrição:
King of Fighters 2015 v.2.0: Os melhores lutadores estão em luta! Escolha entre dois personagens e enfrente poderosos adversários fazendo incríveis combos. Use as habilidades especiais e derrote todo o mundo!
Como Jogar:
[Teclado] WASD: mover personagem J: atacar K: pular L;U;I: habilidades O: especial
PLUGINS NECESSÁRIOS
Se você encontrar dificuldades para carregar os nossos jogos, talvez seja necessário instalar em seu navegador alguns plugins.