Vote Agora:
(Ainda sem classificações)
Loading...
Agar.io online 2.0
SOBRE O JOGO
Jogos de Açao e Aventura Jogos de Agilidade Luiz Felipe Souto 05 abr , 2016 0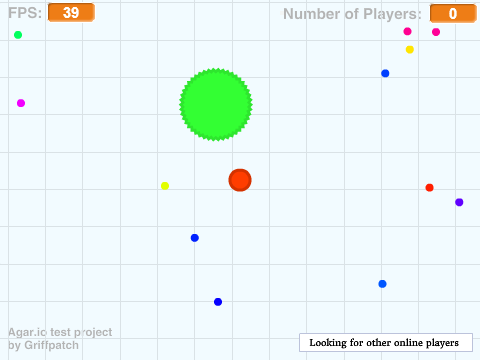 This is my clone of the popular game Agar.io (by Agario) ★ Move the mouse around to move your cell (or cells) ★ Eat dots (agar) or other players to grow and dominate the board. ★ Press SPACE to split your cell (move faster, but more dangerous) ★ Avoid being eaten by players LARGER than you are! ★ Prickly green virus cells can be hidden behind if you are small, but they will split you up if you are bigger than them!
Jogos Relacionados