Jogando: Adventures of Batman and Robin | SNES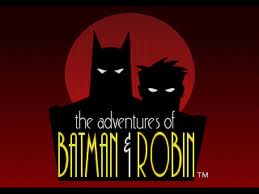 Descrição:
Play Adventures of Batman and Robin game for super Nintendo / SNES / Super Famicom online for free in your browser. No download required. Game rating: 4.46 / 5.The Adventures of Batman & Robin is a 1994 and 1995 video game based on the popular DC Comics characters Batman and Robin and specifically the critically acclaimed animated cartoon Batman: The Animated Series (which had been renamed The Adventures of Batman and Robin for its second season at the time of the game's production). There are several releases of the video game for the different consoles in the market at the time, namely the Mega Drive/Genesis, Game Gear, and Mega-CD/Sega CD versions were published by Sega while the Super NES one was published by Kona...
PLUGINS NECESSÁRIOS
Se você encontrar dificuldades para carregar os nossos jogos, talvez seja necessário instalar em seu navegador alguns plugins.